The EOTC community in Northern America is among the largest diaspora EOTC communities. The ever-increasing orthodox population is being challenged by the current and emerging issues which are affecting the orthodox world. This has demanded a unique approach to ensure the transmission of the orthodox faith to the youth and to ensure the apostolic service of the EOTC in North America. Abune Gorgorios II Academy(AGA) is aimed to strengthen the effort to transmit the orthodox teachings of EOTC to kids and youth born and brought up in USA and to scale- the initiative up globally.
Abune Gorgorios II Academy – a model teaching mechanism to augment the routine Sunday school teachings and to ensure the passing of the Orthodox faith to the next generation in the US. The Abune Gorgorios II Academy is meant, to help children to know the apostolic teachings of the EOTC, to assist them to grow spiritually and enable them to be the future servants, scholars and leaders of the church by providing syllabus based afterschool and weekend teaching programs in addition to the regular Sunday school sessions. Most importantly, it is aimed to be a resource to fill the gap between the needs and wants of the kids and youth and the service provided by EOTC in North America. The academy is expected to provide service in all MK sub-centers in the United States. Within few years of the start of the EOTC teaching to kids born and being brought up in the US, significant and encouraging results are observed among children enrolled in the teaching program.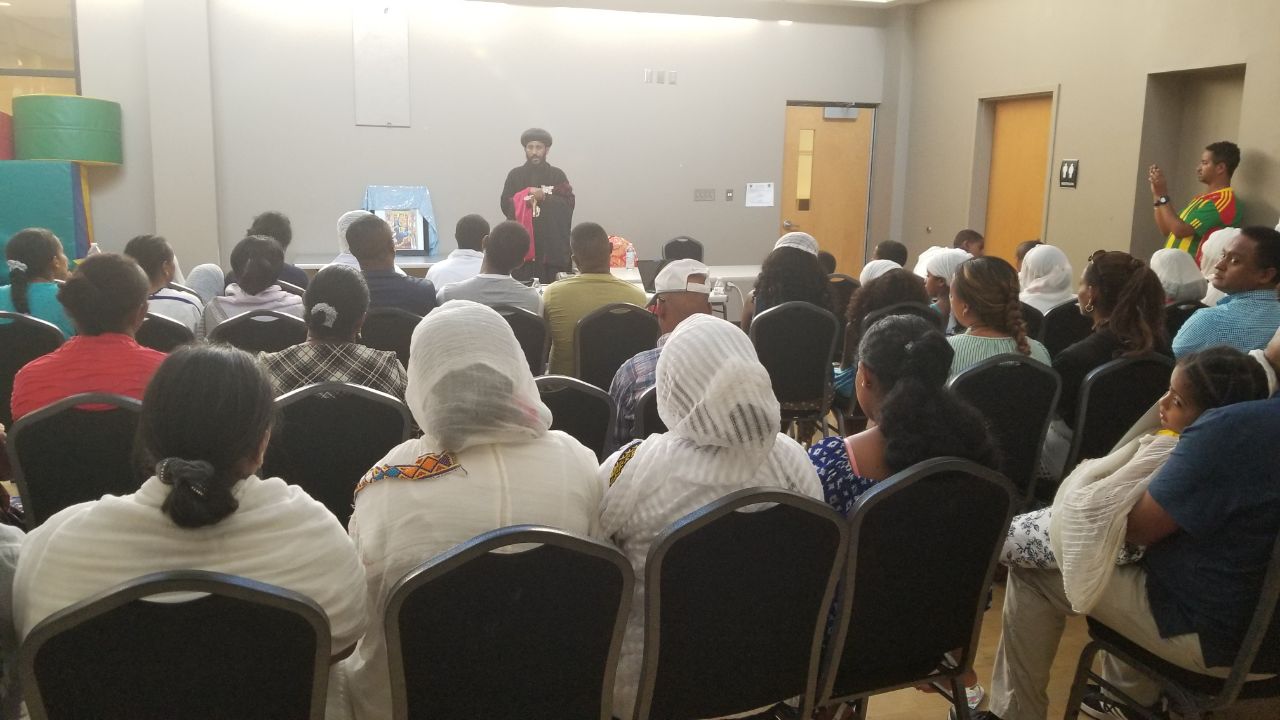 Modern society is challenging traditional Christian belief and character, and technology and social media are major driving forces of this change. Social media for example, has had a significant effect on family relationships, with the most notable impact found among youth. Many churches acknowledge that membership and attendance is declining, and it is evident that there are fewer young people participating in church life. Studies indicate that many young people, especially in the United States, are leaving the church [3]. While the reasons for this vary, with socioeconomic and political dynamics known to be a factor, most studies agree that there is a failure on the part of the church to properly educate the youth in the teachings and traditions of the faith. This phenomenon is anticipated to affect the youth in EOTC in the diaspora and especially in North America.